VRWorkout, a new fitness challenge! One of the most intensive fitness apps on Oculus Quest, so if you want to lose some weight while having fun this is your best choice. However a downside is that you`ll need plenty of space.
You can Obtain the app for free from the 3rd party store SideQuest, this meaning Facebook didn`t approve with it`s policy and safety. You will jump up and down and run on the spot so make sure that you have enough space so you won`t hit anything and hurt yourself.
For sure, you have a wide choice of workout apps on Quest now, many of them being like this one, productivity focused and full of songs to workout to. Moreover, VRWorkout is very special not only for being free, but it also uses Quest`s experimental hand-tracking feature. This means you won`t need the controllers, making you work harder to achieve your goal.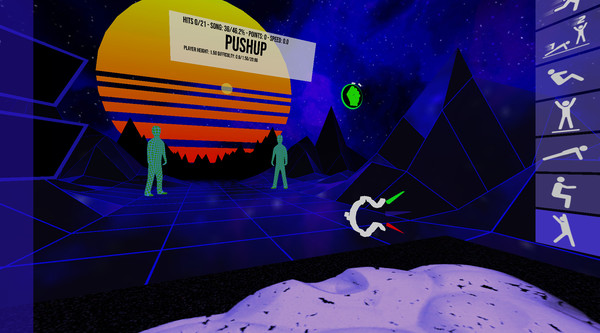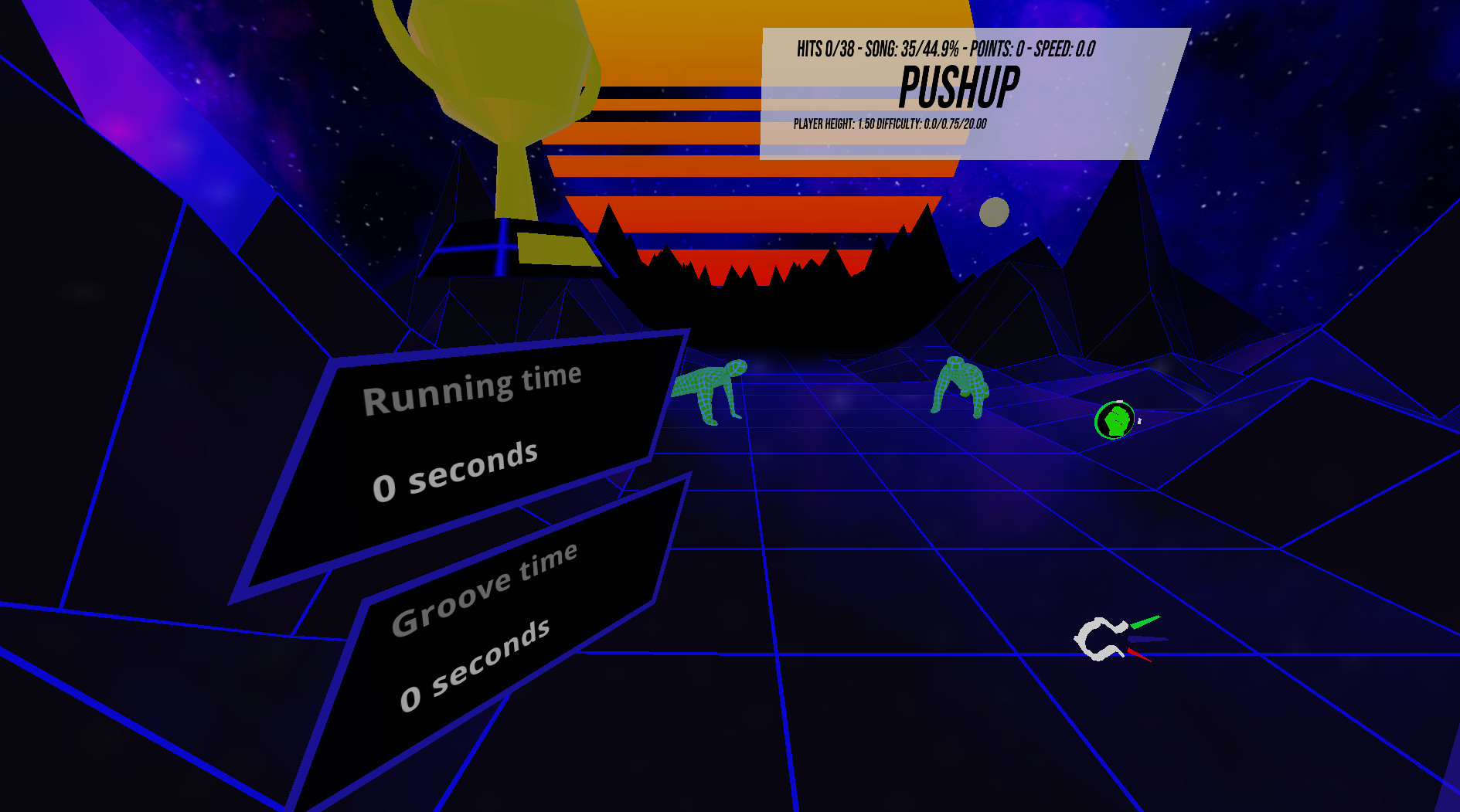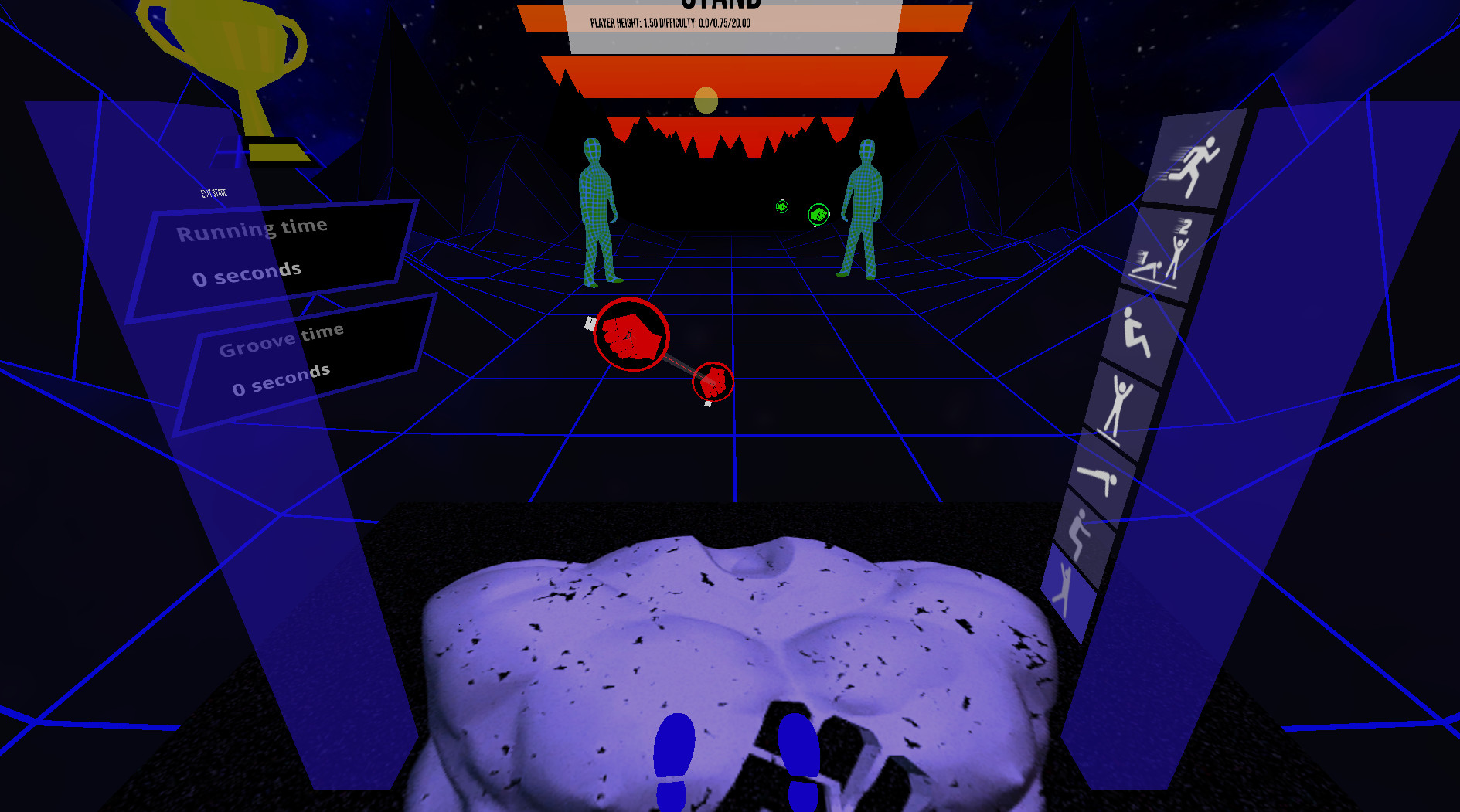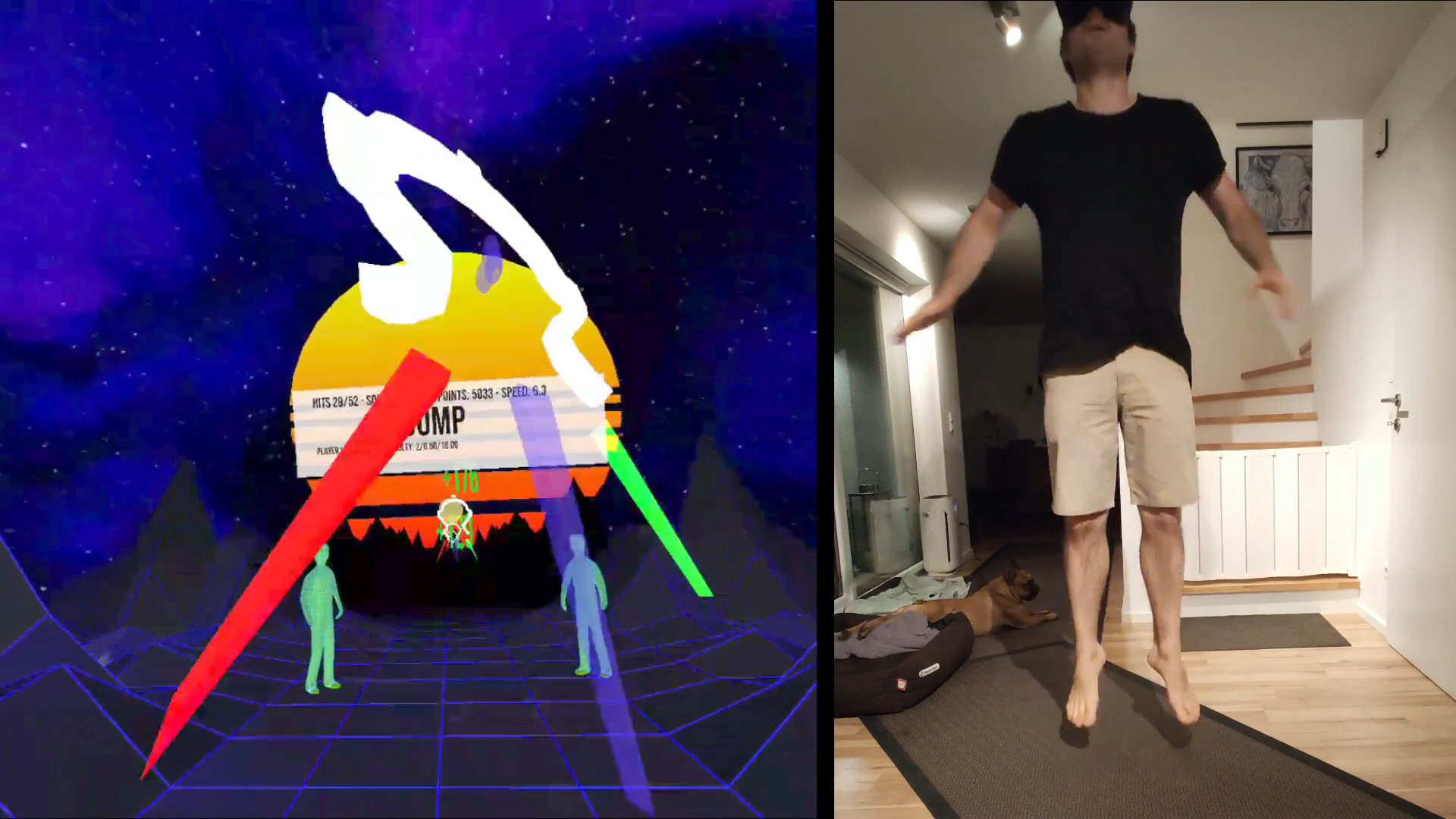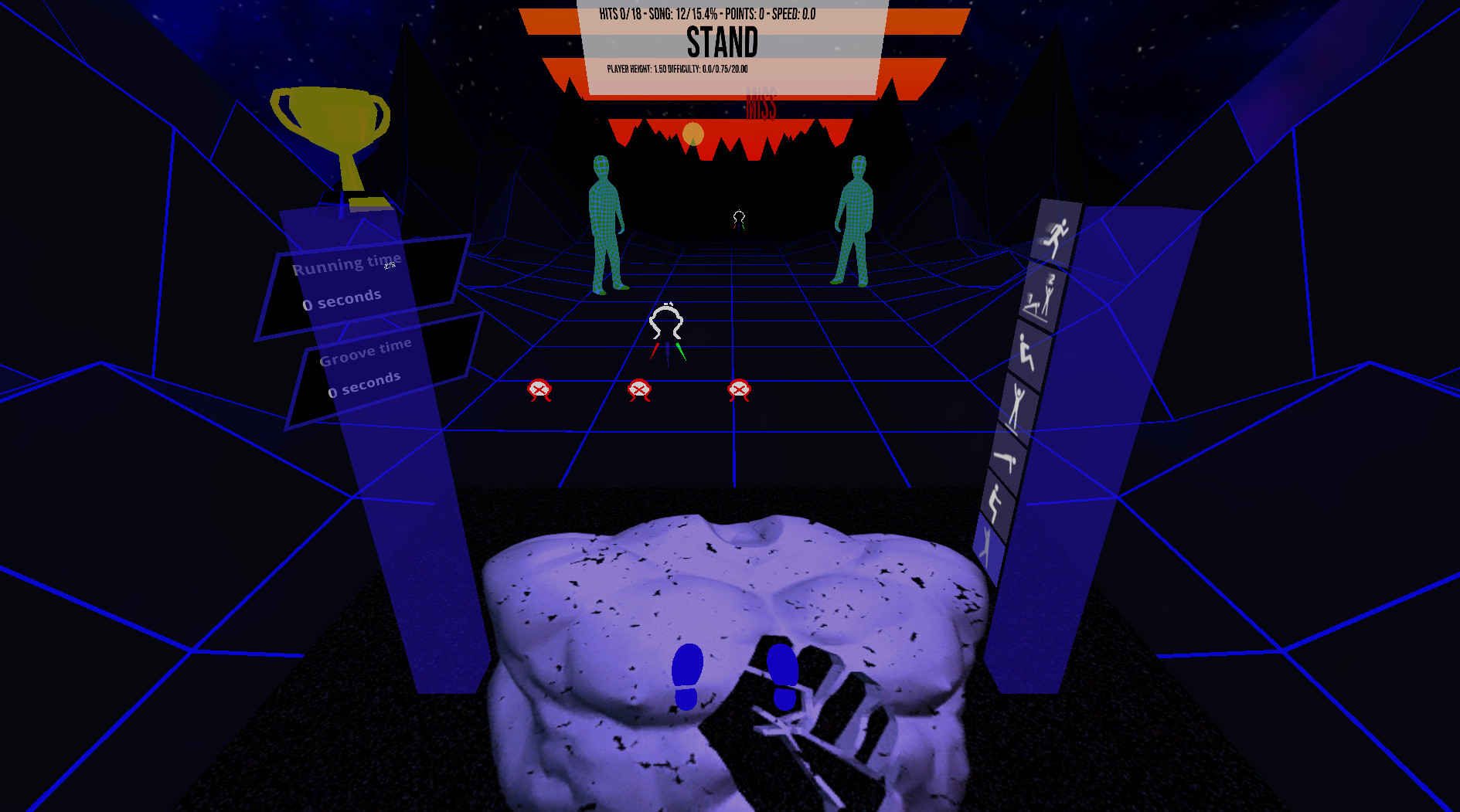 In addition you can find a section similar to Beat Saber. In that part you can slap orbs, moreover it frees your hands in order to easily do push-ups and crunches. You`ll have to do jumps and an awful amount of squats during your session . Apart from this, VRWorkout is the app that gets you whole body working, unlike others. You have no excuse not to try it!
How this fitness challenge work?
The way it works is that is changes up exercises while tracking your hands and head in order to make sure that you`re actually doing them. For example, when you`re doing push-ups. It uses weights for your head and hand markers being timed in order to be sure that you`re not cheating your exercises. It also does this while you`re doing crunches, jumps and squats.
Hand tracking may not be as perfect as you think, you can miss some markers but it sure is a hell of an experience. The game is all about giving all you can while having fun doing it even if you miss some markers.
Without a doubt VRWorkout is a fitness challenge. Unlike any other apps in the quest store it really works you to the bone. It provides a wide range of workouts and it`s potentially dangerous as they say (facepalm emoji). On the other hand it pushes you more and more and in the and you`ll sure get to lose some weight.
If I were to rate this on a scale of 1 to 10 this app is a 9. Not because of the experience, but of the graphics; they could really be improved.
All in all it`s fun and i recomend it! Make sure you stay tuned for the next article – see you soon, later!