NVIDIA

RTX 30 Series

Introduction
If you were wondering on Google for RTX 30 Series news and ended up here, chances are you are a VR fan too! Today I`m going to tell you a little bit about these new graphics cards and if the upgrade is worth doing!
Firstly, you need to know more about the graphics cards themselves. We have only 3 models, for now: RTX 3070, RTX 3080 and RTX 3090(the most powerful). So let`s talk PERFORMANCE!
RTX 307
0
NVIDIA CUDA Cores: 5888
Boost Freq (GHz): 1.73
Memory: 8GB
Memory Type: GDDR6
Price: 499$
This is indeed a good graphics card but I can`t consider it bang for the buck. It starts at just 499$, which does not sound necessarily bad, although RTX 3080 is priced at 699$. As a result, I advise you to buy the 3080 due to the performance difference for only 200$.
RTX 3080
NVIDIA CUDA Cores: 8704
Boost Freq (GHz): 1.71
Memory: 10GB
Memory Type: GDDR6X
Price: 699$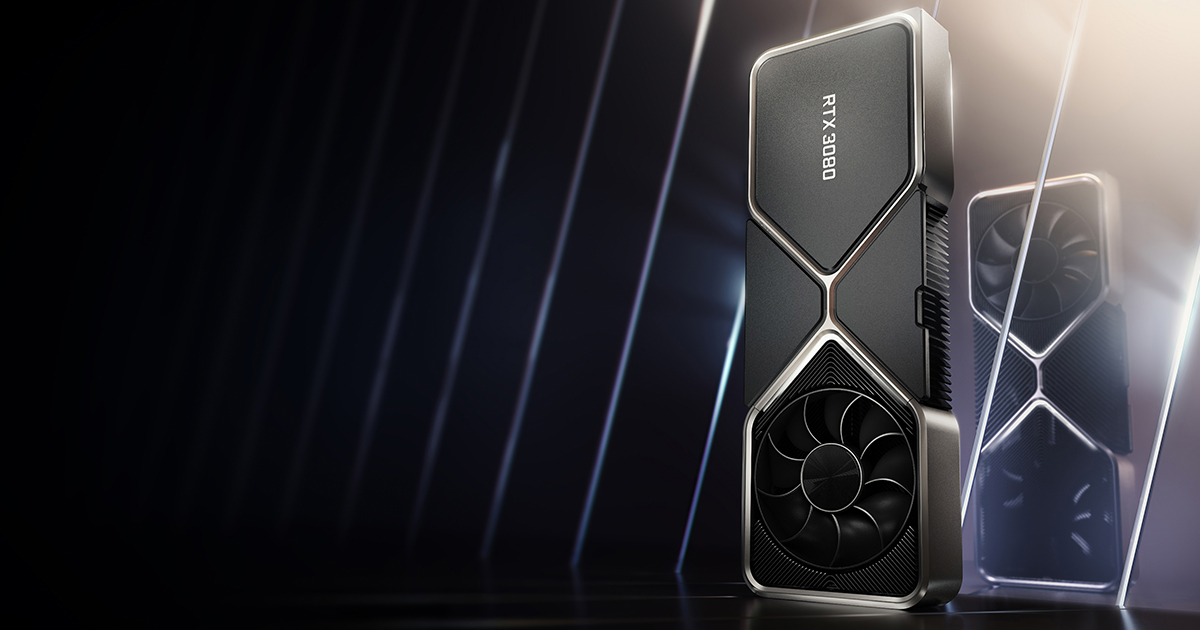 Now this is a great deal! For 699$ you get everything you could wanted from a high-end graphics card. This is a bang for the buck.
RTX 3090

a.k.a.

BIG CHUNGUS
NVIDIA CUDA Cores: 10496
Boost Freq (GHZ): 1.70
Memory: 24GB
Memory Type: GDDR6X
Price: 1499$
Last but not least is the "Big Chungus" of the list. This is a gaming/streaming/productivity monster and can do them all! Priced at 1499$, this can be a bit of a spicy price for some users, but I think the performance may make you change your mind. Keep in mind that this is a graphics card only for 3d modeling and 8k gaming!!
VR Performance
So, which of the three should you buy? First of all, RTX 3080 is two times faster than the RTX 2080Ti, this meaning that you can already run HP Reverb G2 or Valve Index at full resolution and details. To put it in another way, this card already outruns the old generation in any way, shape or form.
I would personally prefer the 3080 as it is way over 3070 and I think GDDR6X says it all. This can be the VR monster we all dream of!
One of the games that we are waiting for to come to the VR world is Flight Sim. Benchmarks of the game without VR on the 3080 are gorgeous, I can only imagine flying at 8k details on a VR headset. What do you think?
Back to reality. VR benchmarks are allready out, most of made on the HP Reverb G2 headset and, of course, on the Valve Index Headset. Star Wars Squadrons perform 2/3x better on the new graphics card, detail is amazing and FPS stay constantly high.
With all that said i hope you enjoyed this article and I hope to get back to you soon! Leave your thoughts in the comments below.
Check out our latest posts!